Your Vote , Your Voice
Show Panelist
Attorney Cecile Scoon – Mrs. Tameda Bradley Hobbs, Ph. D.
Dr. Rogers Cain and Ms. Jocelyn Turner – Co-Host
Important Links:
Hubbard House Jacksonville – https://www.hubbardhouse.org/ Sistahood in our neighborhood https://www.the32209experience.org/
The Evolution of Voting
The History of Voting in the United States
October 28, 2020 Rosemary Ferreira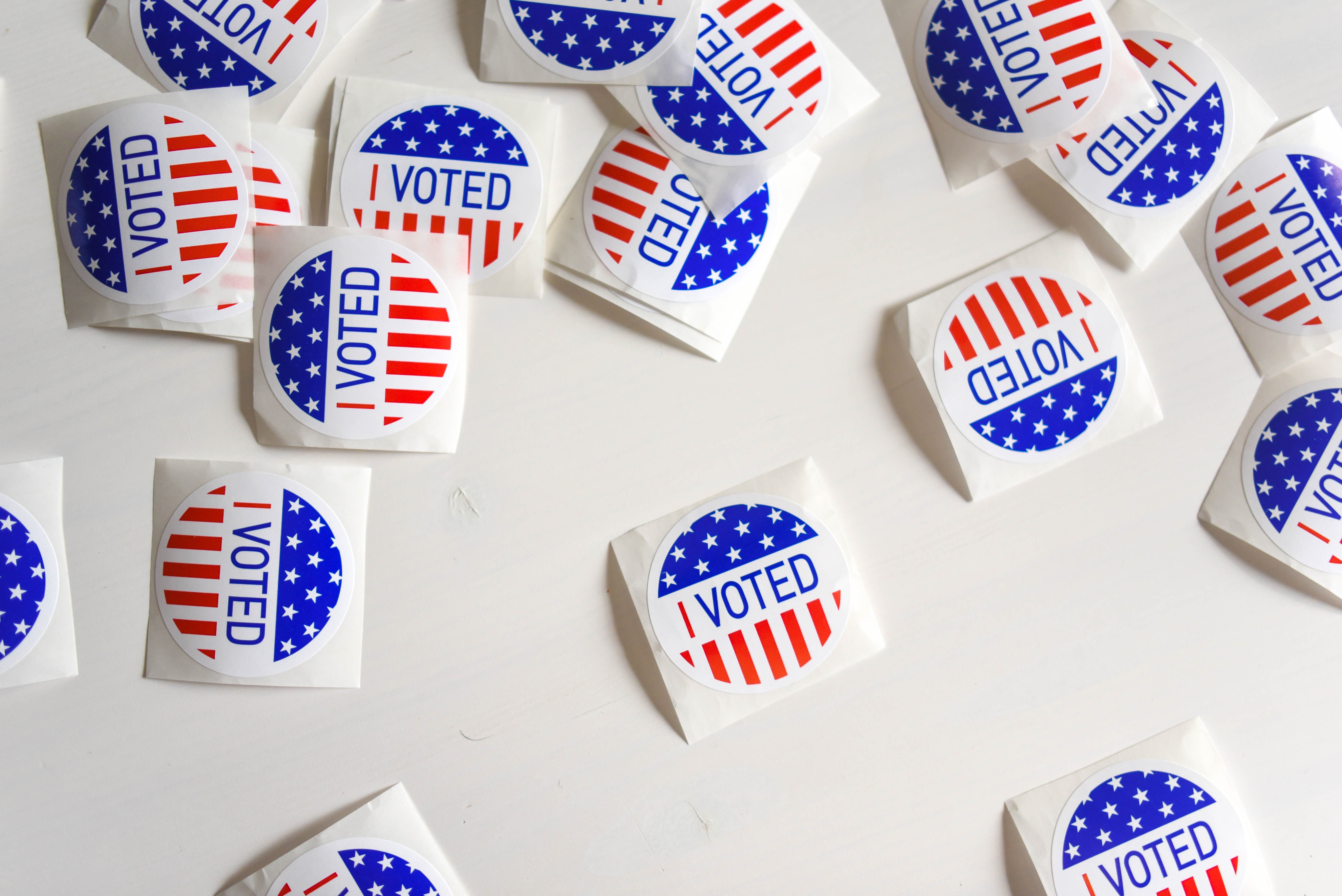 The United States prides itself on being a democratic nation, but an examination of the country's voting history exposes the systematic disenfranchisement of marginalized communities.
---
Voting is one of the cornerstones of a democracy. It is a formal act of expression that allows people to choose their government officials.
In the United States of America, the country's history as a democratic nation is often celebrated within its educational system and on national and global political stages. However, since its establishment as an independent nation in 1776, the United States has systematically denied members of particular groups, such as Black people, women, and non-white immigrants, of their right to vote.
While actions such as the Voting Rights Act of 1965 were passed to rectify these inequitable practices, the history of voter disenfranchisement continues into the present day. Across the country, voter suppression tactics such as purging, or "cleaning up," voter rolls and limiting the number of polling sites in communities of color, continue to prevent historically marginalized groups from exercising their right to vote. This article reviews the history of voting in the United States, placing particular importance on who was granted access to suffrage and who was denied.
1776: Only Property Owners Can Vote
The Declaration of Independence is signed, establishing the United States of America as a democratic nation. However, the right to vote is restricted to property owners who were mostly white Protestant men over the age of 21.
1787: States Determine Who Can Vote
Due to a lack of consensus on federal voting rights, the details of who is and who isn't allowed to vote are left to the states. While some states such as New Jersey would grant some women and Black people the right to vote, most states follow the federal lead and allow only people with property, most of whom are white men, to vote.
1856: All White Men Can Vote
Property ownership is no longer a requirement to vote in any of the states, enfranchising all white men.
1868: Formerly Enslaved People Granted Citizenship
The 14th Amendment grants all persons born or naturalized in the United States, including formerly enslaved people, citizenship. Voters are strictly identified solely as males.
1870: Government Cannot Deny the Right to Vote Based on Race
The 15th Amendment is passed, stating that federal and state governments cannot disenfranchise people based on race. Some states figure out other ways to restrict Black people from voting, such as imposing a tax to cast a ballot and requiring literacy tests. Intimidation tactics and violence also were used.
1876: Indigenous People Cannot Vote
The Supreme Court rules that Indigenous people are not citizens and therefore ineligible to vote.
1882: Chinese Immigrants Cannot Vote
The Chinese Exclusion Act denies people of Chinese ancestry the ability to become naturalized citizens, making them ineligible to vote.
1920: White Women Are Granted the Right to Vote; Black People Continue to Face Barriers
The 19th Amendment is passed, granting white women the right to vote. Black women (and men) continue to face numerous barriers to exercise their right to vote. In 1926, four Black women are beaten by election officials while attempting to register to vote in Birmingham, Ala.
1952: Asians Are Granted Voting Rights
After nearly a century of denying Asian people U.S. citizenship, the McCarran-Walter Act grants people of Asian descent citizenship and voting rights.
1965: Voting Rights Act of 1965
The Voting Rights Act is passed after years of protests and marches demanding an equal right to vote for Black people. The act forbids states from enacting discriminatory laws that restrict people's ability to vote, such as literacy tests and ballot taxes. It also grants federal oversight on the voting process in states with a history of voter discrimination.
1971: Voting Age Is Lowered to 18
The 26th Amendment lowers the voting age from 21 to 18. The amendment was a result of pressure from Vietnam War protestors who argued that if 18-year-olds were old enough to fight in a war, they should be old enough to vote.
1975: Voting Materials Available in Multiple Languages
Amendments are added to the Voting Rights Act that require voting materials be printed in multiple languages, granting access to voters whose first language is not English.
2000: Residents of U.S. Colonies Cannot Vote
A federal court determines that Puerto Ricans cannot vote in presidential elections despite being U.S. citizens. Other U.S. colonies such as Guam, American Samoa, and the U.S. Virgin Islands also cannot participate in presidential elections, nor are they granted representation in Congress.
2001: National Debate on Voting Rights for Returning Citizens
The National Commission on Federal Election Reform recommends that all states grant returning citizens the right to vote after completion of their criminal sentences. In some states, such as Vermont, incarcerated people never lose their right to vote. However, in many other states, particularly in the South, a person with a felony conviction is permanently disenfranchised and cannot vote in that state. This disproportionately strips low-income people of color of their voting rights.
2013: Supreme Court Weakens Voting Rights Act
A key part of the Voting Rights Act required states with a demonstrated history of racial discrimination to get federal approval if they wanted to change their voting laws. The Supreme Court eliminates this part of the act, claiming that the formula used to determine which states used racial discrimination was outdated.
2020: Voter Suppression Today
Across the country, voter suppression tactics such as purging voter rolls, limited polling sites, and gerrymandering — the practice of intentionally manipulating district boundaries for the purpose of establishing unfair political advantage — continues to restrict and undermine the voting rights of particular communities, such as Black, Indigenous, and people of color (BIPOC), people with disabilities, and students.
In 2018, 70 percent of Georgia voters who were purged from the voting system were Black. Counties with large populations of BIPOC have fewer polling sites and poll workers, leading to long lines and waiting times. Only 40 percent of polling sites fully accommodate people with disabilities, which may account for why one-third of voters with disabilities report difficulty with voting.
In states across the country, elected officials also can determine the weight of a vote by gerrymandering. Every 10 years, district lines can be redrawn to represent changes in the population. However, some states attempt to manipulate the outcomes of an election by dividing up and redrawing districts to give their political party an advantage.
History provides us with valuable lessons. As a nation, we should be working toward ensuring that all members of society can participate in our democracy. To protect your right to vote in upcoming election, visit the American Civil Liberties Union's Know Your Rights guide, which outlines your voting rights, how to access language assistance and disability-related accommodations, and how to resist and report voter intimidation at the polls.
For more information about voting initiatives at the University of Maryland, Baltimore, check out the UMB Votes webpage.
Rosemary Ferreira, MEd, is a program coordinator for UMB's Intercultural Leadership and Engagement Center.
Disclaimer: Elm Voices & Opinions articles reflect the thoughts or opinions of their individual authors, and may not represent the thoughts or values of UMB as an institution.